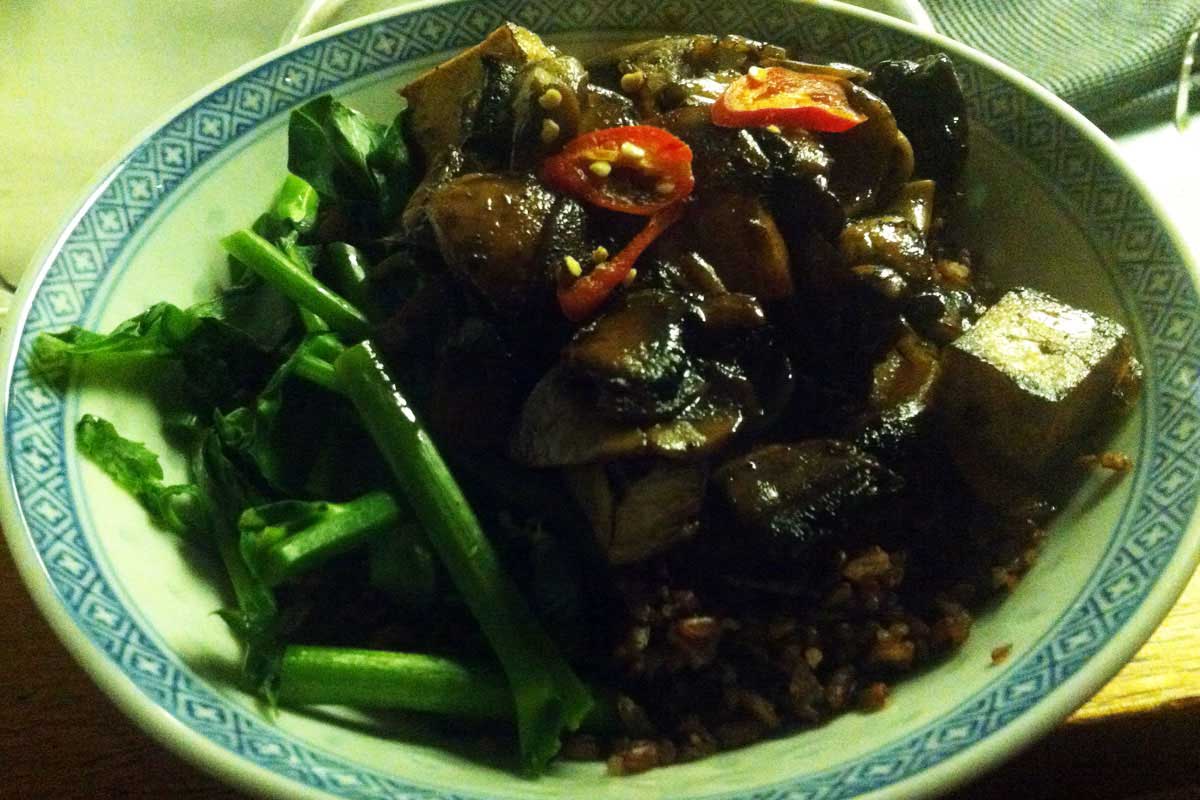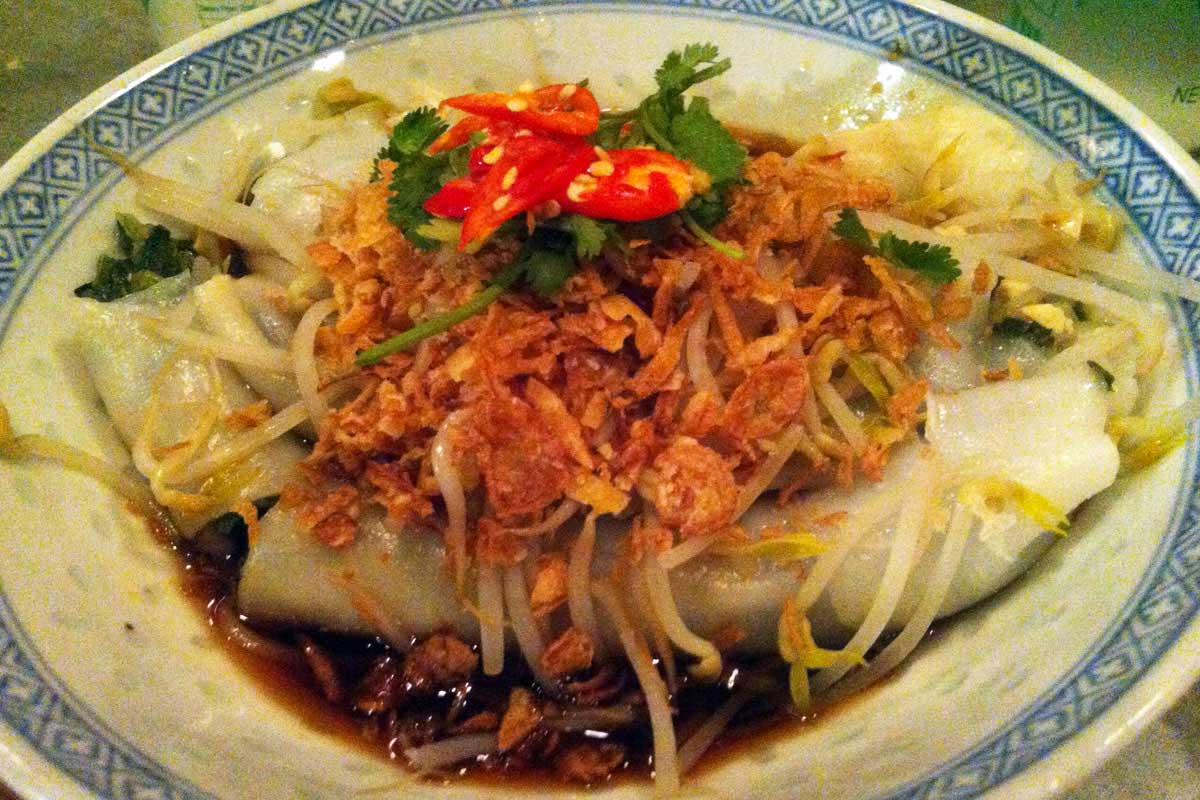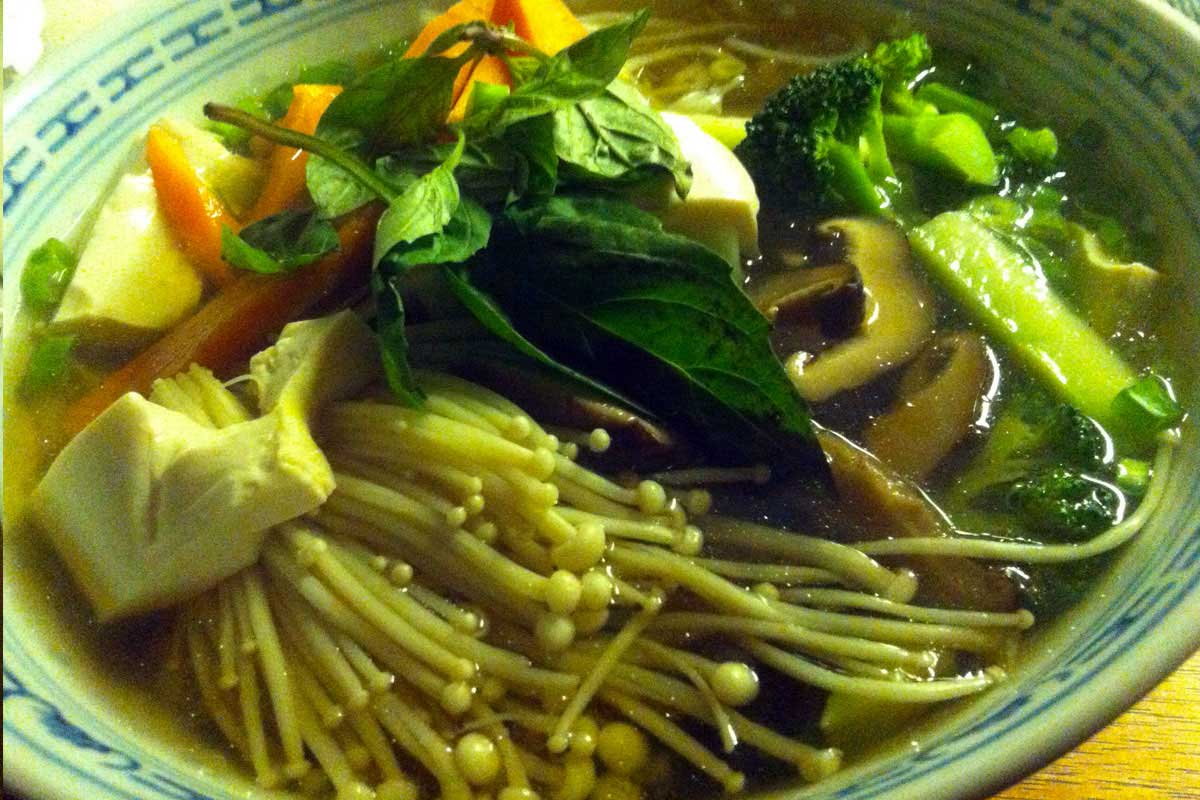 Miss Chu
Shop 2,
297 Exhibition St
Melbourne, VIC 3000
(03) 9077 1097

Opening Hours:
Mon-Sat: 11am-10pm
Closed Sunday
It can be a real brain strain to come up with a last minute, no fuss, no booking required, non expensive, vegan friendly dinner option in Melbourne's CBD (and no, Lord of the Fries doesn't count). Fortunately, Miss Chu fits the criteria rather nicely.
Miss Chu is a manic Vietnamese restaurant with a tuckshop style ordering system requiring you to tick boxes on your menu/order form. There are a good number of vegan items that are really well labelled, with gluten free options being well signed too. Miss Chu call themselves the 'Queen of Rice Paper Rolls' and offer a 'Vegan tofu' version (2 per serve $7.50) however I was drawn instead to the 'Traditional Vietnamese steamed rice crepes (bánh cuốn)' ($12) which were filled with
mushrooms, black fungi, tofu and spring onion and topped with fried shallots, coriander and fresh chilli - delicious!
Another good choice is the 'Vegan sauteed shitake, enoki & shimeji mushrooms' ($15) which arrives with either a Vietnamese warm vermicelli salad or with steamed rice and greens. We went for the rice and greens options and were happy to be presented with red rice and royal quinoa, as opposed to boring white rice. There was also a generous amount of tofu along with the mushrooms.
The 'Vegan soup' ($13) wasn't really bursting with flavour, but is still a hearty choice, full of fresh veggies, including an array of mushrooms, broccoli, capsicum, carrot, snake beans and basil, along with silken tofu and plenty of chilli on the side. The 'Hanoi Curry' ($15) served with rice vermicelli and Vietnamese herbs is listed as vegan online, so I'll be certainly trying that next time.
If the self serve water doesn't take your fancy, be sure to try a 'Frozen young coconut crush' ($6.50). I tried the refreshing pineapple & mint combination, however lychee & cucumber and banana & mint flavours were also on offer.
Miss Chu have delivery (although I've heard it isn't that speedy unfortunately) and pick up options that you can order online. It can get very busy at Miss Chu's and it certainly isn't a place where you can get too relaxed and linger, as there will always be omeone waiting to take your table the second you depart.