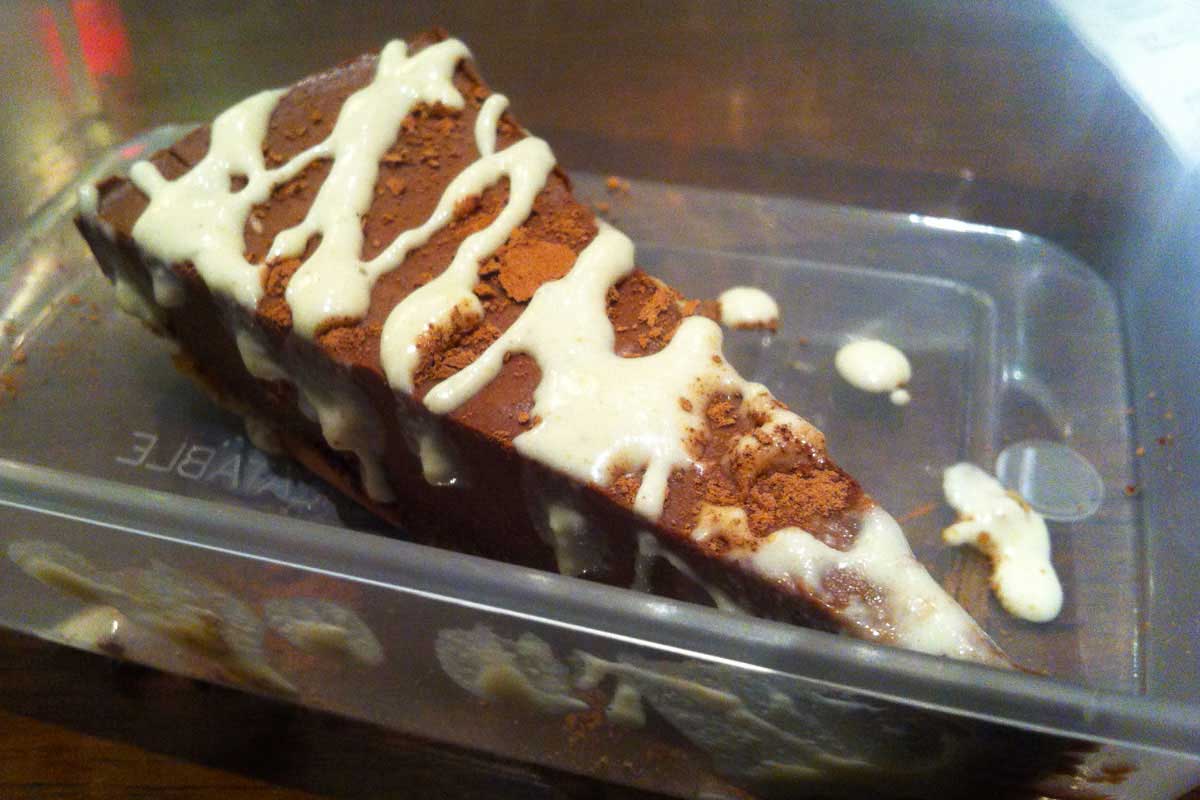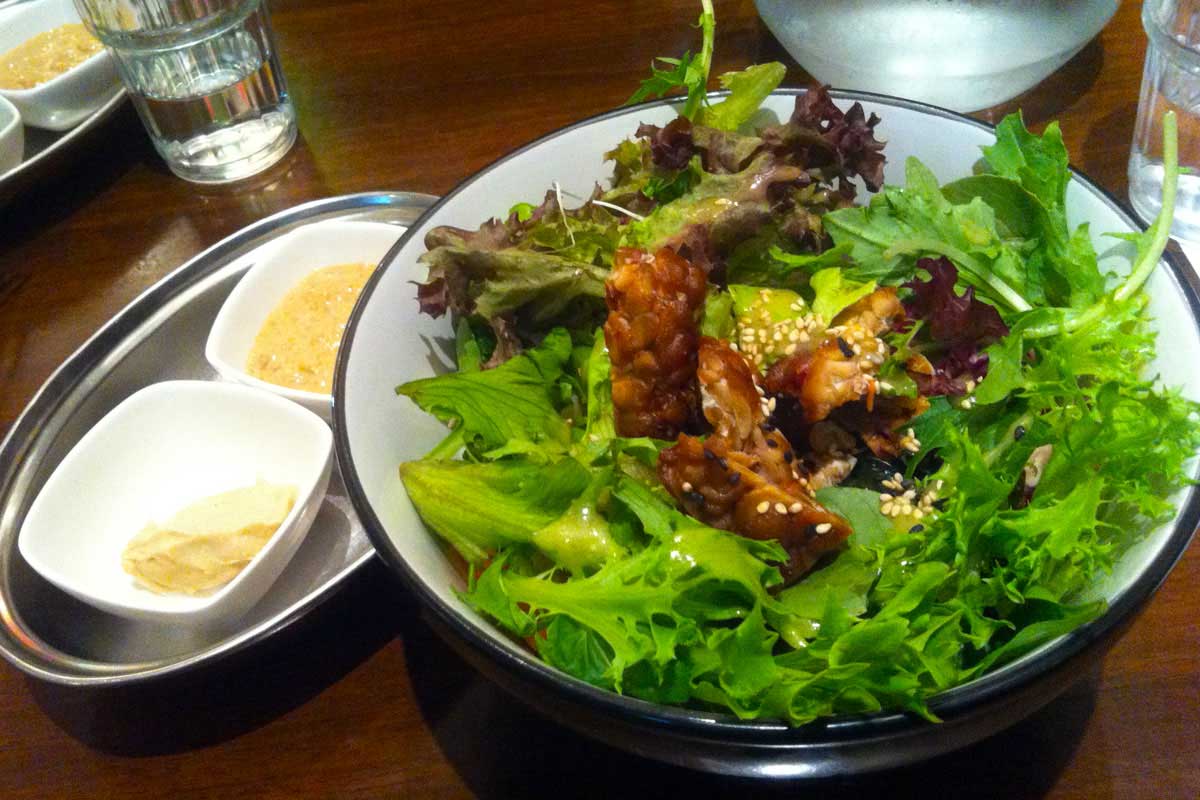 Veggie Villa
331 Racehorse Road,
Flemington VIC 3031
Opening Hours:
7 days: 11am-10pm
Takeaway and home delivery available (min $30).
Veggie Villa has closed down.
Veggie Villa has recently opened in Flemington and is hopefully set to breathe new life into the vegan friendly dining scene in the area.
With the stark interior of the restaurant and dangerously long menu of raw, Indian, Mexican, Asian, salads, burgers and wraps, smoothies and desserts, we didn't hold high expectations for Veggie Villa; our fears were indeed allayed however when our food arrived.
I tried the 'Macro gold veggie bowl' (GF $13.50) with green salad, steamed vegetables, biodynamic brown rice, sprouts, tempeh and wakame - with miso gravy and satay sauce on the side. It was pretty good, and almost comparable to the 'Macro Dragon Bowl' at Yong Green Food.
We also had the 'Mexican red chilli bean' (GF $14) with spicy red chilli beans, biodynamic brown rice, salad, guacamole and cashew cheese which was a healthy and hearty feed. There are dozens more dishes on offer which we'll be back to try including, 'Raw pizza' ($10), 'Raw lasagne' ($12), 'Stir fry mock chicken' ($14), 'Smoked eggplant curry' ($14) and a vegan 'Pho' ($12).
For dessert there are a variety of raw vegan cheesecakes ($7), including chocolate, blueberry and white chocolate. A 'Raw pecan tart' ($7) and 'Raw brownie' ($6) is also on offer, and all desserts are organic, vegan and gluten free. We took a 'Raw chocolate cheesecake' to go and it was deliciously rich, whilst being not too sweet.