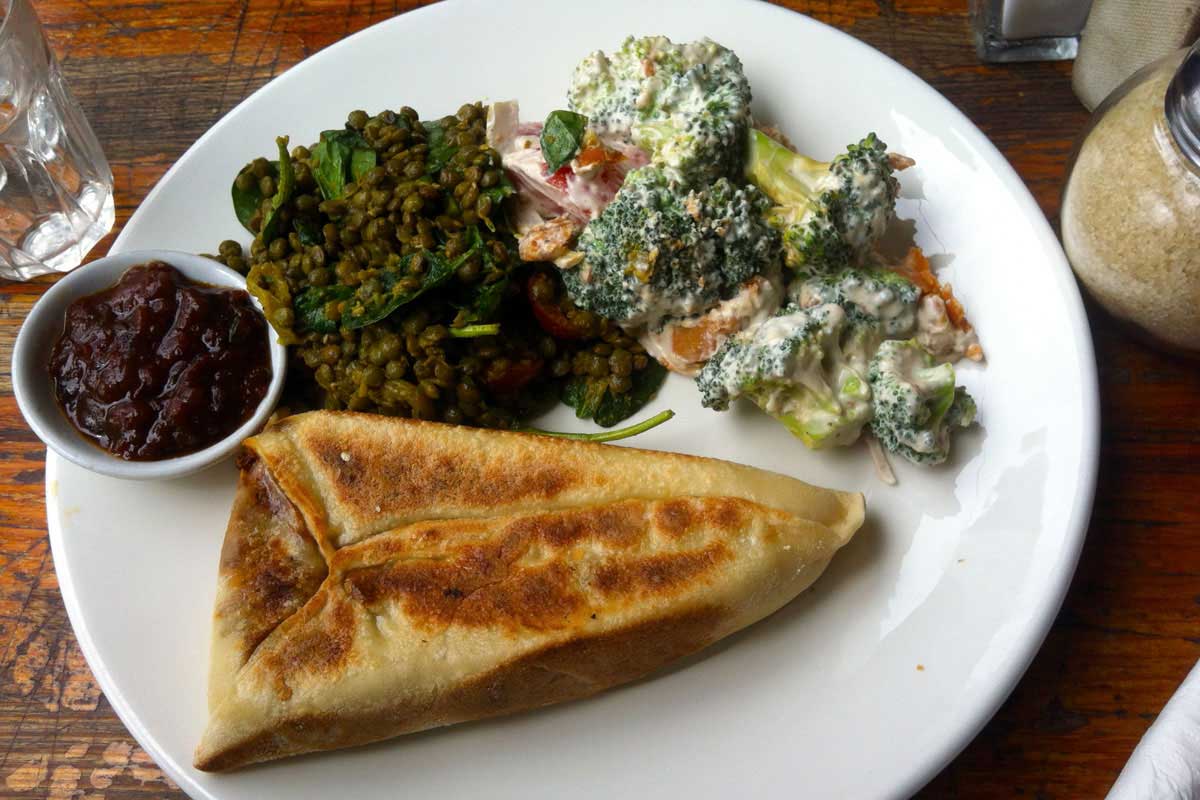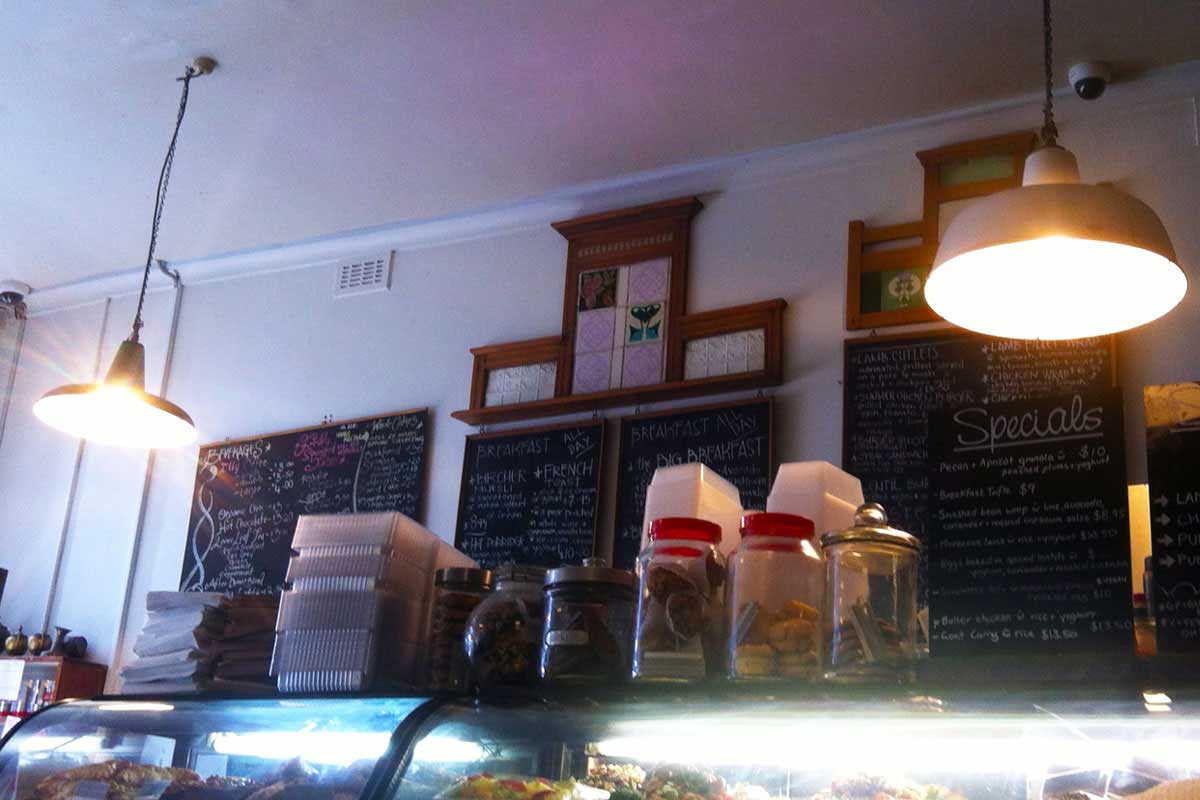 Green Refectory
115 Sydney Rd
Brunswick VIC 3056
Phone: 03 9387 1150
Opening Hours:
Mon-Sat: 7am - 8pm
Sun: 8am - 6pm
Cash Only
Green Refectory cafe has being a popular haunt on Sydney Road since it opened a decade ago, largely due to it's offerings of healthy, tasty food without the hefty price tag.
A visit to this cafe on a weekend can be challenging due to the fact that you need to secure your own table among the crowds and then order at the counter near the busy doorway after navigating the huge blackboard menu behind the counter to decide on what you want (read on, and you can arm yourself with what to order).
The standout vegan option at Green Refectory is the vegan 'Scrambled tofu w/ mountain bread and picked veg' ($10) which is such great value. The lightly spiced scrambled silken tofu with caramelised onion is among the best on offer in Melbourne, and surely must be cheapest. The pickled veg can include pickled beetroot, olives and a pickled cucumber/carrot combo.
Another savoury vegan offering is the 'Spicy sweet potato and pinenut parcel' with I opted to have with a couple of vegan salads ($8.75), including a tahini broccoli salad and a spicy lentil salad (which was the standout). Soup ($6.95) is another option for lunch and on our recent visit there was a vegan 'Pumpkin soup', along with a vegan 'Pumpkin, lentil and ginger soup' on offer.
For sweets, I spotted a vegan 'Apple & ginger loaf' ($3.50) among a crowd of cakes in the front glass cabinet. Coffee is $3.70 which includes a 70 cent soycharge for Nature's Soy.