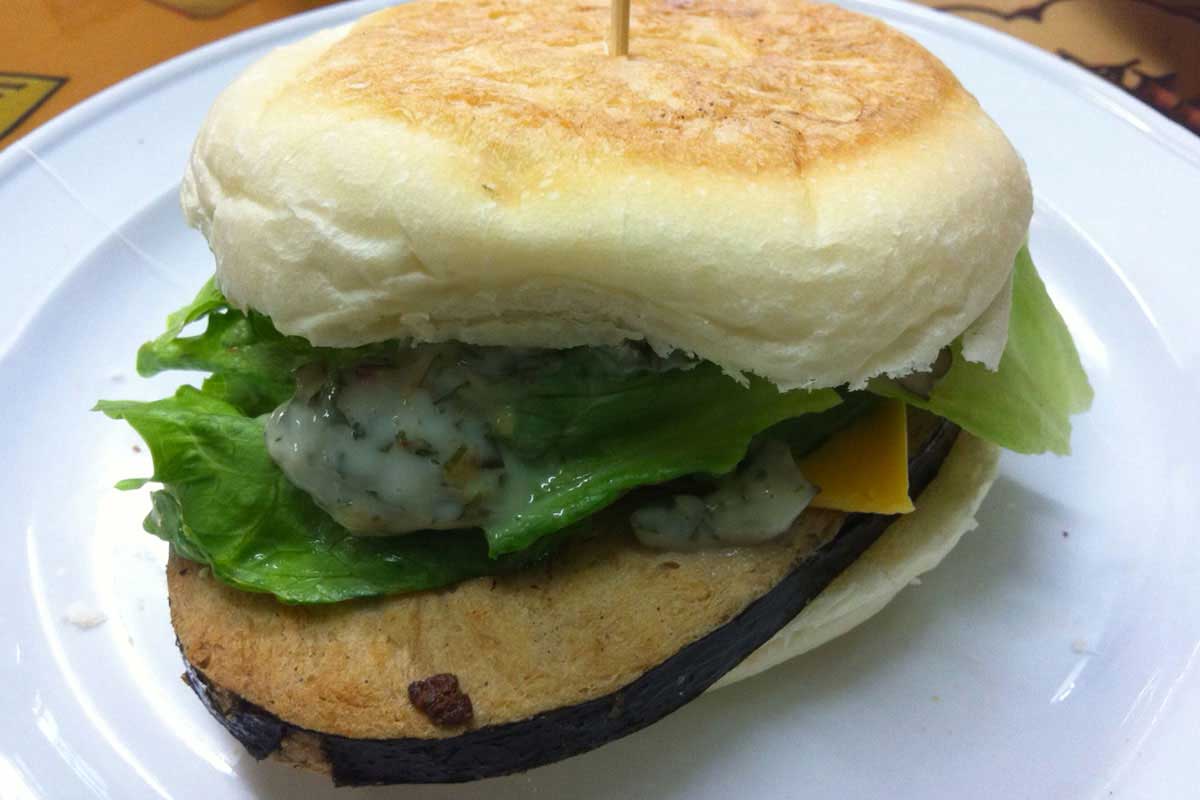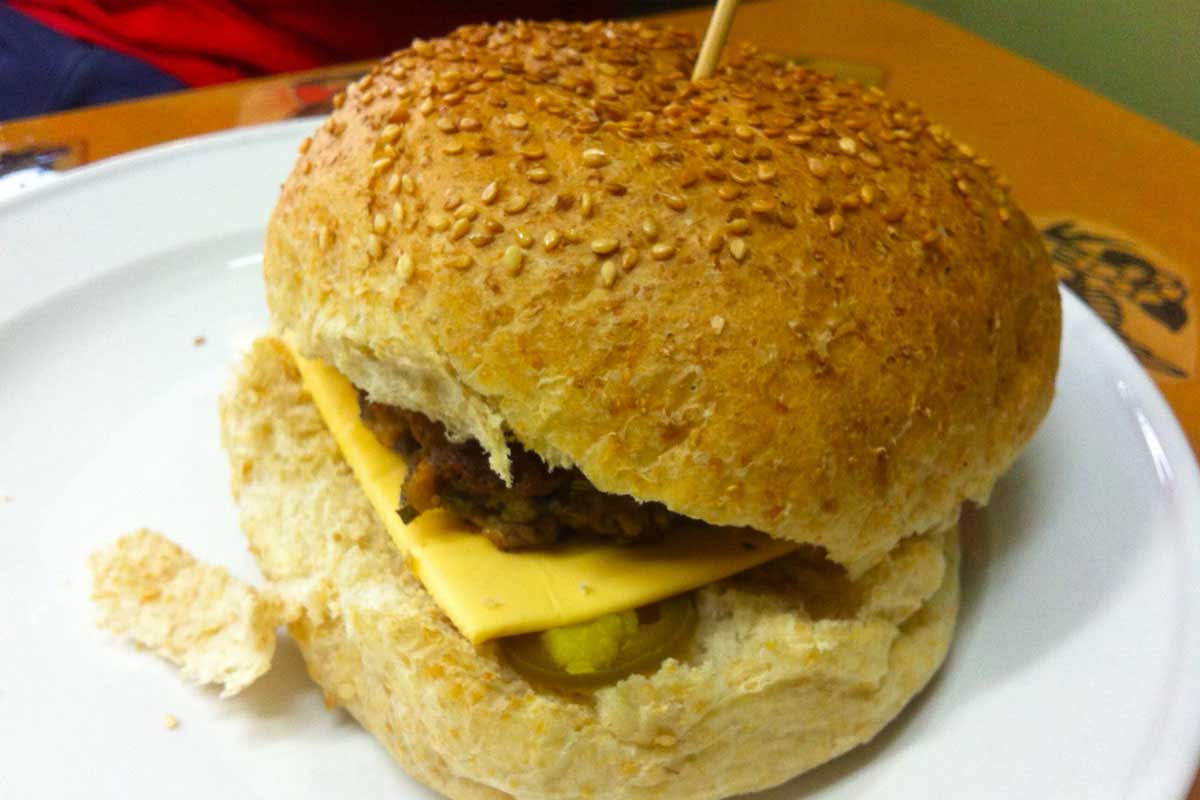 Spot Burger
305 Keilor Road,
Essendon, VIC 3040
03 9379 9540
Opening Hours:
Monday: Closed
Tues-Thurs: 5-9pm
Friday: 2-9pm
Saturday: 12-9pm
Sunday: 12-8pm
Cash Only
Spot Burger (previously Il Gobbo) is an all vegan burger and hotdog joint (with some Mexican and Italian dishes too) in Essendon. It's opened up in front of Down to Earth Tattoos, who've also made the compassionate stance of using only vegan inks.
Everything is vegan, although the menu doesn't state it as such - so hopefully a few corpse eaters will dine here and be none the wiser. There are five burgers to choose from and I couldn't go past 'The Sailor Jerry' ($10) - a nori wrapped vegan fish patty with a tofutti cheese slice, lettuce, pickles, onion and herbed mayo. It was a delicious choice, especially thanks to that lovely herbed mayo.
My sidekick loves a chilli hit, so went for a 'Volcano Burger' ($10) which had an Il Gobbo patty (a bit like a LOTF patty), tofutti cheese slice, chilli sauce and jalapenos. He thoroughly enjoyed it, but being particularly hungry, wished it was a bit bigger. Perhaps he should have had 'The Spot Burger' ($14) which has a double Il Gobo patty, vegan cheese, vegan bacon, pickles, onion, ketchup and mayo. The 'Bogan Burger' ($10) also caught my eye to try next time, with vegan chicken, herbed mayo, lettuce, beetroot, cheese and pineapple ($10).
No burger is complete without a bowl of fries ($7 GF), and the Il Gobbo variety were well seasoned and hit the spot nicely. If you also fancy a soft drink (Papasito, Lemon Squash or Creaming Soda) then the 'meal deal special' of a burger/hotdog with fries and a can of soft drink for $15.95 is the most economical option.
There's still plenty for us to come back and sample at Il Gobbo, including 3 varieties of vegan hot dogs ($9.95), a vegan burrito ($12), vegan nachos ($12 GF), vegan lasagne ($13) and spaghetti ($13). There are no desserts on the menu (as yet anyway...) but you could opt for a chocolate, banana or raspberry 'Shake' ($6) if you needed a sugar fix.